Classic is always on the top of the fashion industry
Custom T-shirts are gaining traction. This new popularity is driven by the desire to stand out and express a unique identity. People tried to break away from the constraints of mass-produced fashion by adding a personal touch to clothing. Which became their custom brand. Even just for T-shirt, simply T-shirt is too easy to make it go viral, as we always say simple is always the most complicated thing to do.
But you will not regret to choose T-shirt as your brand image, cause once you grab the key to make the custom t-shirt, you will be the winner in your market.
So, what is the key for custom t-shirt?
How to get the key for Custom T-shirt?
T-shirt maybe very simple, but the unique ideas will do the magic nowdays. Wonderful clothing designers will love the different way to make the t-shirt brand tag. The most popular design options of custom design t-shirts are puff printing, digital printing, silicone printing, 3D embroidery, chenille patch and sequin t-shirt. These logo design options depend on the designs that we will make the professional suggestions of the client's design.
What is the best option for your clothing brand? That depends on your brand image, if for custom t-shirt design, based on our professional team's suggestions as below:
1. Casual clothing brand can have those logo tech all;
2. Streetwear brand is super trendy on embossed t-shirt, puff and digital printing t-shirt;
3. Teenager or girls clothing brand are much better on chenille and sequin patch t-shirt.
You need to dig deep to choose the suitable tech designs for your brand. These are the key to impress your customers for your brand.
Which style is the best option for your custom t-shirt brand?
How to choose the style for your custom t-shirt brand? If you are not very clear about these two point about the Tee shirt, we suggest to you try them first, our designer can also help you bring more wonderful ideas for your brand image. Popular ones such as Short sleeve t-shirt Long sleeve t-shirt, Tank Tops & Sleeves, Soft Tri-Blend T-shirt, Performance Shirts, Women's T-shirts, Kids T-shirts and Tall T-shirt.Different styles t-shirts requires suitable material fabrics.
Focus on the t-shirt material , to keep your clients fall in love with your clothing brand.
Tips: this is a basic fabric for custom tee shirt which is classic, soft, breathable and cost-effective option. 180gsm is a medium thick fabric, not too thin which shows the quality is not bad, and not thick as a basic t-shirt suits for most of people from kids to adults, female or male.This fabric option is very good for basic blank t-shirt and digital printing style.
Blank tee shirt: Multiple options on the sizes and colors, unisex t-shirt for the whole market, good quality and easy to do DIY style with this blank t-shirt
Digital printing custom t-shirt: So make your clients impressive for your custom design t-shirt brand, printing is a very popular option, so digital printing on this 180gsm fabric will show a very good effect as it is 100% soft cotton.
220GSM to 260GSM 100% cotton or Blend fabric for custom t-shirt
These heavier GSM fabric is very good for streetwear brand t-shirt, such as:
1. Oversized T-shirt,
2. Distressed T-shirt,
3. Tie-dye T-shirt,
4. Acid wash / vintage t-shirt,
which it is heavy weight style better to do custom t-shirt. If too soft and thin cotton, can not be held these fashion hip pop style. Usually it suits for oversized unisex custom t-shirt due to these heavy weight t-shirt fabric can be held huge and loosen up style,also comfy and stylish.
100% moisture-wicking polyester Custom T-shirt
Perfect for custom performance t-shirts due to Performance T-shirts are typically made from moisture-wicking fabrics like polyester or blends of synthetic materials. This means they can quickly draw sweat away from your body to the fabric's surface, where it can evaporate. This helps keep you dry and comfortable during exercise by reducing the feeling of wetness and preventing chafing. and also Breathability, Lightweight,Quick Drying,Durability, Odor Resistance, UV Protection advantages with this fabric.
So Gym clothing brand, outdoor clothing, sportswear brands like these kind of fabric very much. Hot sale custom t-shirt are long sleeve shirts, tank tops, gym wear.
Provide Eco-friendly, sustainable and recycled fabric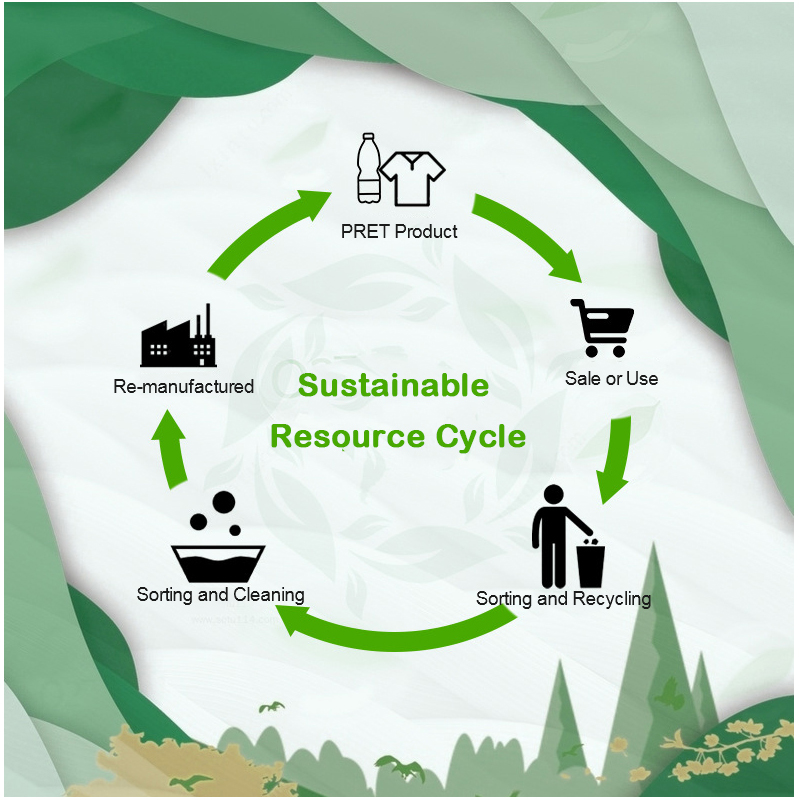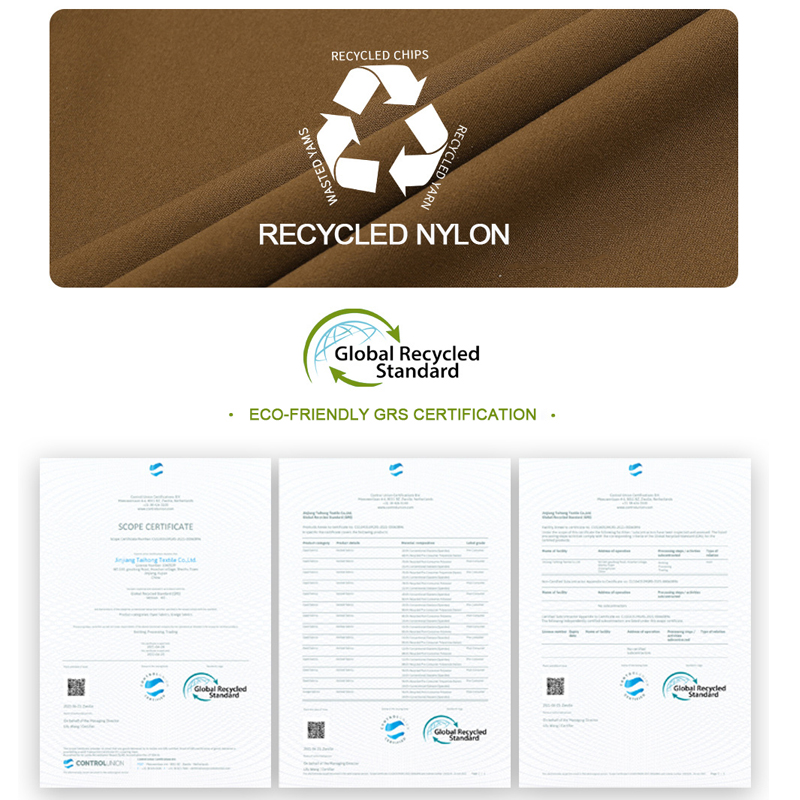 Nowdays, EU and American Famous clothing brands, especially for the sportswear brand they insist to use eco-friendly fabric material, try their best to join the big group to protect our home planet. So Dongguan Bayee always provide Eco-friendly, sustainable and recycled fabric for our valued clients.
Choosing the right accessory for the custom t-shirt can be a daunting task for your brand,all can be customized your own style, included custom paper hangtag, woven labels, washing labels, plastic or metal buttons with your brand on it, label and patches ,custom printed carton box and poly bag. Selecting the right accessories to complement your custom T-shirts can indeed be a crucial and sometimes challenging task for your brand. Accessories can play a significant role in enhancing the overall appeal of your T-shirts and in conveying your brand's message and identity.
Frequently Asked Questions about Creating a Custom T-shirt
1, What is the minimum order quantity for custom T-shirt?
--Our fabric colors and material GSM: 80pcs per design per color.
Whole custom hoodie fabric and dye the color: 500pcs per design per color.
2, What Goes into Custom T-shirt Costs?
-- Fully custom design, the price will be depends on the designs, usually is around 70-100USD
--Flexible customization:  30USD - 50 USD 
3, How do I place a custom T-shirt order?
--Inquiry - confirm the design -- make a mock up -- quote the sample charge--make the sample--confirm the sample and bulk order price--start the bulk order
4, What customization options are available?
--Full customization and flexible customization, include printing, puff printing, embroidery and heat transfer the custom designs.
5, Can I submit my own design or logo?
--Yes, no problem. Send us the design, we will make a plan for you
6, What is the turnaround time for custom T-shirt orders?
--Sample time: 3-5days
Shipping time: 5days
If more complicated design, let us discuss the details.
7, Can I see a sample or mockup before placing a bulk order?
--Yes, we have designer team to help you make the mock up and sample. you can send us your ideas or custom design before it.
8, What payment methods do you accept?
--T/T, Paypal, Credit Card.
9, What is your return or exchange policy for custom orders?
--We will confirm everything before we make the custom sample, and once it is confirmed, we can not return or exchange unless it is quality problems. you will have our fully support service for your concerns.
10, Can I make changes to my order after it has been placed?
--We will provide you our fully support to assist you to change things, if production is at the beginning, then we can make the changes without additional fees.
What Bayee Could Help You?
 Bayee Apparel is started in 2017, located in Dongguan of China with 3000㎡, a professional manufacturer of producing T-shirts, Tank Tops, Hoodies, Jackets, Bottoms, Leggings, Shorts, Sports bra and so on.
Our factory supplies more 100000pcs per month with 7 production & 3 QC inspection lines, includes auto-cutting machine, abundant eco-friendly fabric storage, optional recycled or custom raw material, also our sample team has 7 masters who have more than 20 years pattern making experience.